Meet the New Neutrals
This year we are seeing a lot of strong monochromatic design, using neutral colors as a base. And by neutral, we don't mean beige ─ rather, we are seeing clients choose grey, brown, black, taupe, mocha and creamy white.
 Scandi Interiors
Scandinavian, or "Scandi" design is a popular style that creates a calm, practical and no-fuss interior. Get this look by designing with minimal clutter, light colored wood (like birch), scaled down furniture, neutral wall colors and clean lines.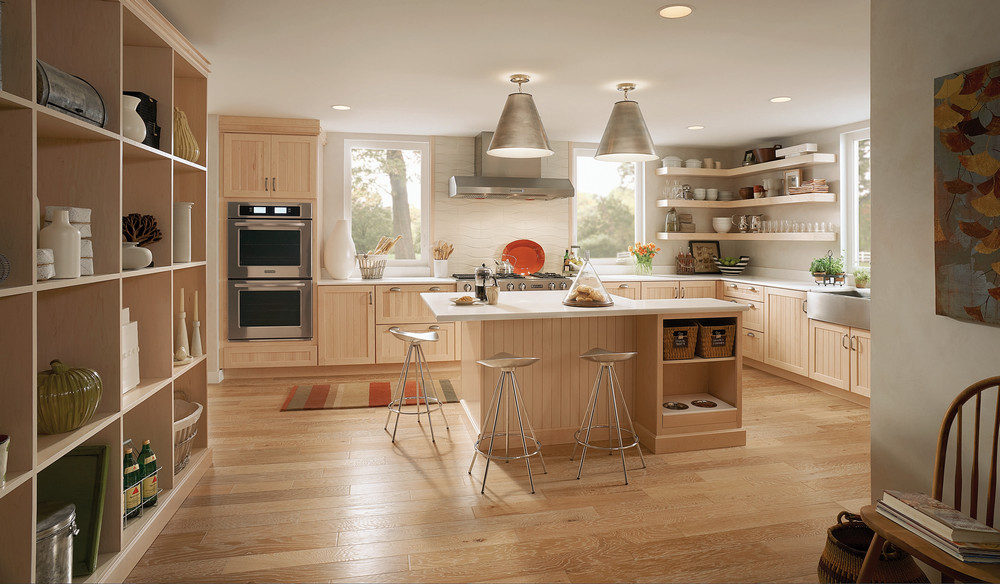 Carpet with a Secret
A flooring trend for this year:  carpet patterns that hide stains, dirt and wear and tear, like those with striated and distressed prints.
Big and Bold Runway Patterns
In 2015, many designers are taking their style cues from the runway. Bold patterns, like geometric designs and prints reminiscent of Moroccan style, are now everywhere in home design.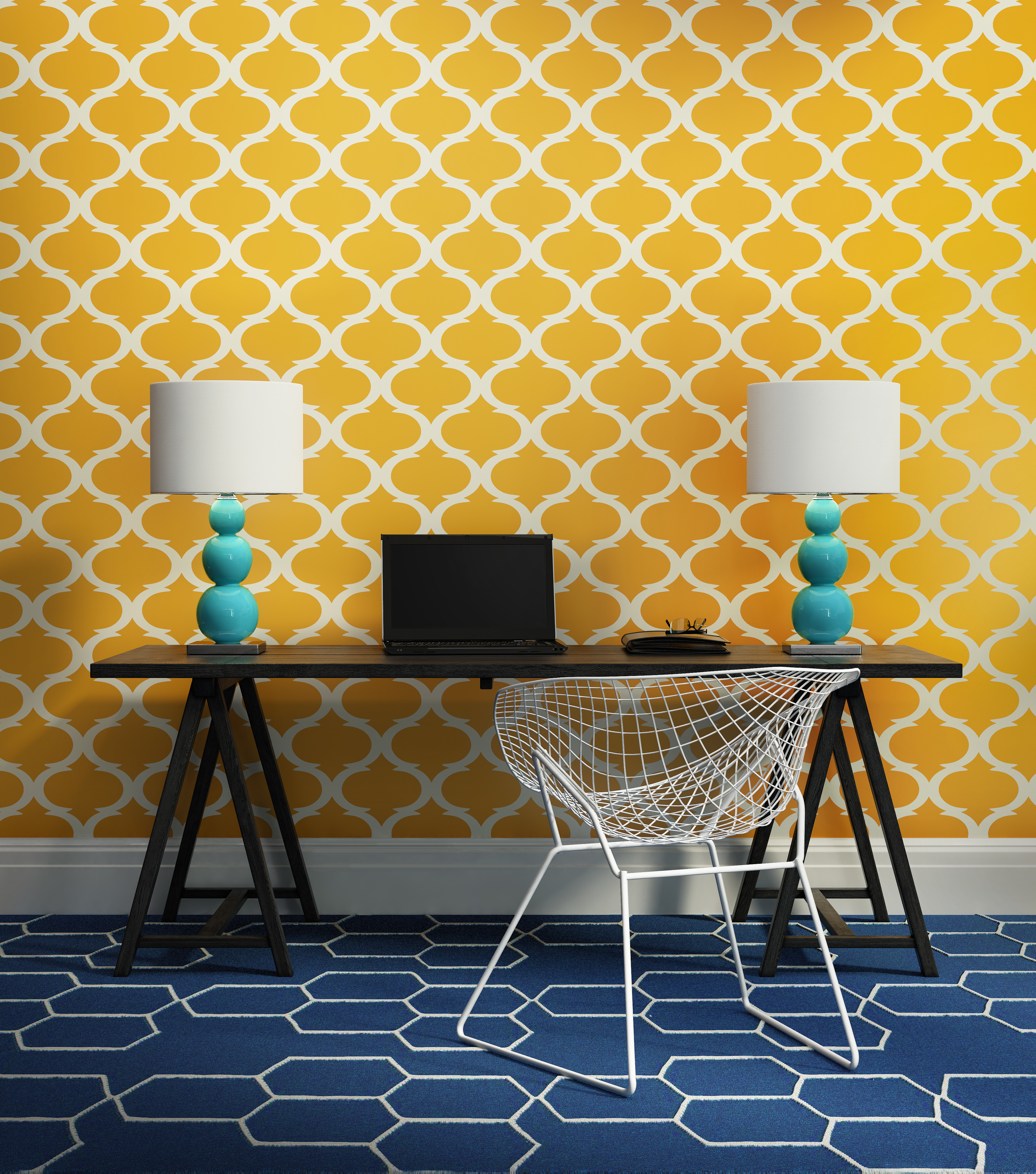 Wood with History
Reclaimed wood is big this year, and it should continue to be a trend moving forward. Designers are using it everywhere, from furniture to flooring and even in architectural elements, like exposed wood beams.

Image credits
http://www.kraftmaid.com/imagine/photo-gallery/photo/191/details.html#/ds:/rt:/rft:/rsh:/rch:/dst:/p:1
http://www.kraftmaid.com/imagine/photo-gallery/photo/122/details.html#/ds:/rt:/rft:/rsh:/rch:/dst:/p:1
https://flic.kr/p/9LHQ52
https://flic.kr/p/pcuqxs
https://shawfloors.com/flooring/Hardwood/Details/american_restoration_sw466/reclaimed