Something about fall sets us dreaming about cozy nooks and charismatic spaces filled with rich textures and bold accent pieces. This season is all about swapping the wispy décor of summer for surroundings with a little more substance. And boy, does it make for a striking statement. Here are 10 seasonal home design trends worth falling for.
1.    Everything Old Is New Again
Vintage accessories add character, especially if you're on a budget. Scope out flea markets and yard sales for one-of-a-kind gems.
2.    Go with the Faux
Who says home design can't be fashionable and  frugal? Faux finishes are a great way to incorporate fall trends without breaking your home improvement budget.
3.    Opposites Attract Attention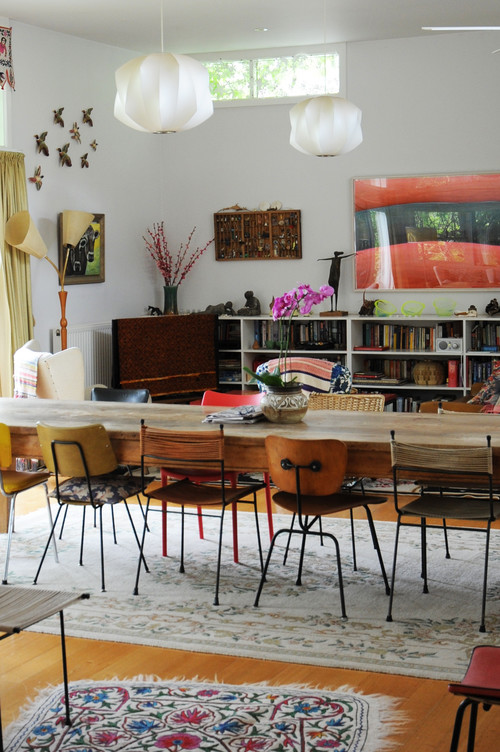 And you thought blending was just for smoothies. Unleash your creativity and mix and match furniture, patterns, prints and textures throughout the room.
4.    Neutral: No Longer a Wallflower
The shades may be the same, but the personality is decidedly different. Neutral tones are showing their true colors with unexpected shape and texture.
5.    Brass from the Past
Brass is back and showing its mettle (see what we did there?) in surprising ways this season. Think furniture trim, light fixtures and unique accent pieces.
6.    Welcome Matte
Matte finish appliances and accessories are making a name for themselves this fall—especially in the kitchen, where stainless is steel is so last season.
7.    Museum-Worthy Walls
Turn a broad expanse of bare space into an art gallery wall by arranging framed photos, shadow boxes and wall hangings in a museum-style display.
8.    Touch and Go
This season it's all about texture. From three-dimensional backsplashes and woven textiles to rich faux fur and chunky knit pillows, be sure to tie in all things tangible.
9.    Breathing Room
Nowadays we all need a soothing space to unplug and unwind. Create a cozy reading nook or bedroom hideaway with soft colors, comfy blankets and plenty of pillows.
10. Bring the Inside Out
Why should cooler temperatures keep us indoors? Create a fall-friendly outdoor retreat with plush patio furniture, soft lighting, warm rugs and a crackling fire pit.
Need More Inspiration? Talk to Us
The best thing about these fall design trends is there's something for everyone, whether you're up for a full-on renovation or simply looking to update your home with a few seasonal accents. Our team of design professionals is ready and waiting to answer any questions you may have. Contact us today to get started.