How to Choose Between Granite and Engineered Stone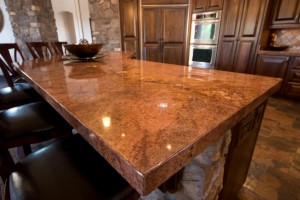 Looking for a countertop that is both durable and beautiful? Before deciding on a countertop material for your project, make sure you are aware of the advantages and disadvantages of granite and engineered stone. At Primera, our experts are here to help make this decision easy and stress free for our clients. Here are some of the differences between these two very popular material choices.
Durability:
Both engineered stone and granite get excellent marks for durability, toughness and resiliency. Both materials hold up well against moderate to high use and are highly resistant to stains and scratches. Engineered stone is almost impossible to crack but does not have as high a heat resistance as granite.
If you want a countertop that can hold up under the temperature of hot pots and pans, without the use of a potholder, choose granite. Natural stone, however, has divots and fissures and can be more disposed to chips and cracks. If you do decide to go with granite, make sure to get it properly sealed and you won't have to worry about cracking.
Appearance:
Formed naturally from the earth's crust, granite countertops are stunning and unique. Granite slabs may vary in thickness, color and pattern and contain natural flaws and irregularities. It also achieves a high level of glossiness when polished. If your project requires a one-of-a-kind piece of artwork, granite is a great choice.
However, if you'd like uniformity and consistency between slabs, engineered stone is a better option. Engineered stone is designed to mimic natural stone's beauty but lacks the unique patterns and variations that granite offers.
Maintenance:
As far as maintenance goes, granite and engineered stone are both easy to clean and maintain. Granite, however, is more porous than engineered stone and therefore more prone to staining. If you want to install a countertop that is resistant to stains, especially acids and oils, make engineered stone your choice.
Let us help you choose the right countertop material for you. At Primera we have a wide variety of options available including granite, engineered stone and additional materials including marble, limestone, ceramic tile and more. Contact us today to get a quote and recommendations for your next countertop project.