3 Ways to Find the Best Kitchen Cabinet Contractor for You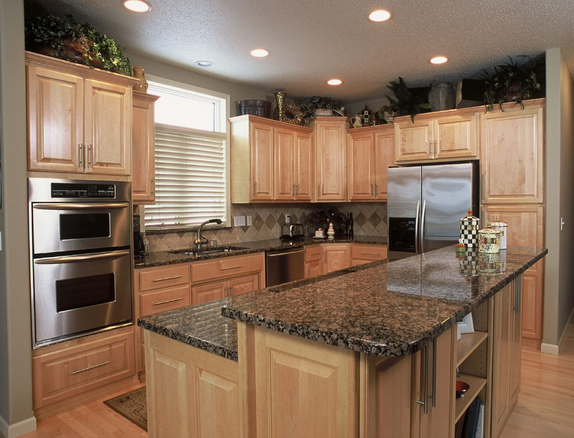 Everything in our world is becoming more and more virtual. But no computer in the world will ever replace a great craftsman and a great craftsman is what you need when searching for the right kitchen cabinet contractor for your project.
You also need a great selection of cabinets and designers to help you pick out and find your style. When starting on the quest to discovering the correct contractor and design center for your ground-up design project or your remodeling project you might not know where to start. Here are 3 tips to help you find the very best kitchen cabinet contractor possible for you so that you won't have to worry about what your end result will eventually look like.
There is a lot of trust when you are hiring someone you don't know to do something that you have little or no knowledge in; so most of these tips involve homework and research to get the results that you want you have to put the time in:
Speak to people who have used them before
Treat the contractors that you are interested as candidates for a job in your company. Ask for references and check out those references. Ask people who have used them before if they were happy with the quality of work, the timeliness and the quality of product and their communication.
Look at their professional experiences
It isn't all about references; it is pretty easy to find someone somewhere who likes anybody. The work needs to speak for itself. It is important to go to the contractor's showroom to see their product and the installment style and also engage the culture of the company. If possible and the contractor has installed cabinets in a model home or a public place such as a restaurant or a hotel room make an attempt to go and see their work in person.
If it's not in writing, it never happened
Your word still mean a lot in society and relationships but in contracting and business if it isn't in writing it never happened. After you have decided on a contractor that you feel is the one for you make sure that you get everything to the last detail in writing. If the contract comes from the contractor make sure that you scrutinize it so that you feel comfortable signing your name on the dotted line. If you feel uncomfortable ask questions and negotiate, nothing is set in stone until you sign.
There is a lot of knowledge to sort through and many avenues that you can use to gain help and the proper hands to help you finish your project. No matter which cabinet contractor you eventually go with, all the top candidates should have this one thing in common, they should want you have a hand and a voice in your project. After all you are going to be the one who will be looking at their work every single day. If you decide to go with Primera we have a fantastic cabinet stock program with a great variety that we can supply within 24-hours and an awesome showroom and great experience and references and we would love to get an "interview" with you for any potential opportunities.
Image Source: Primera Interiors